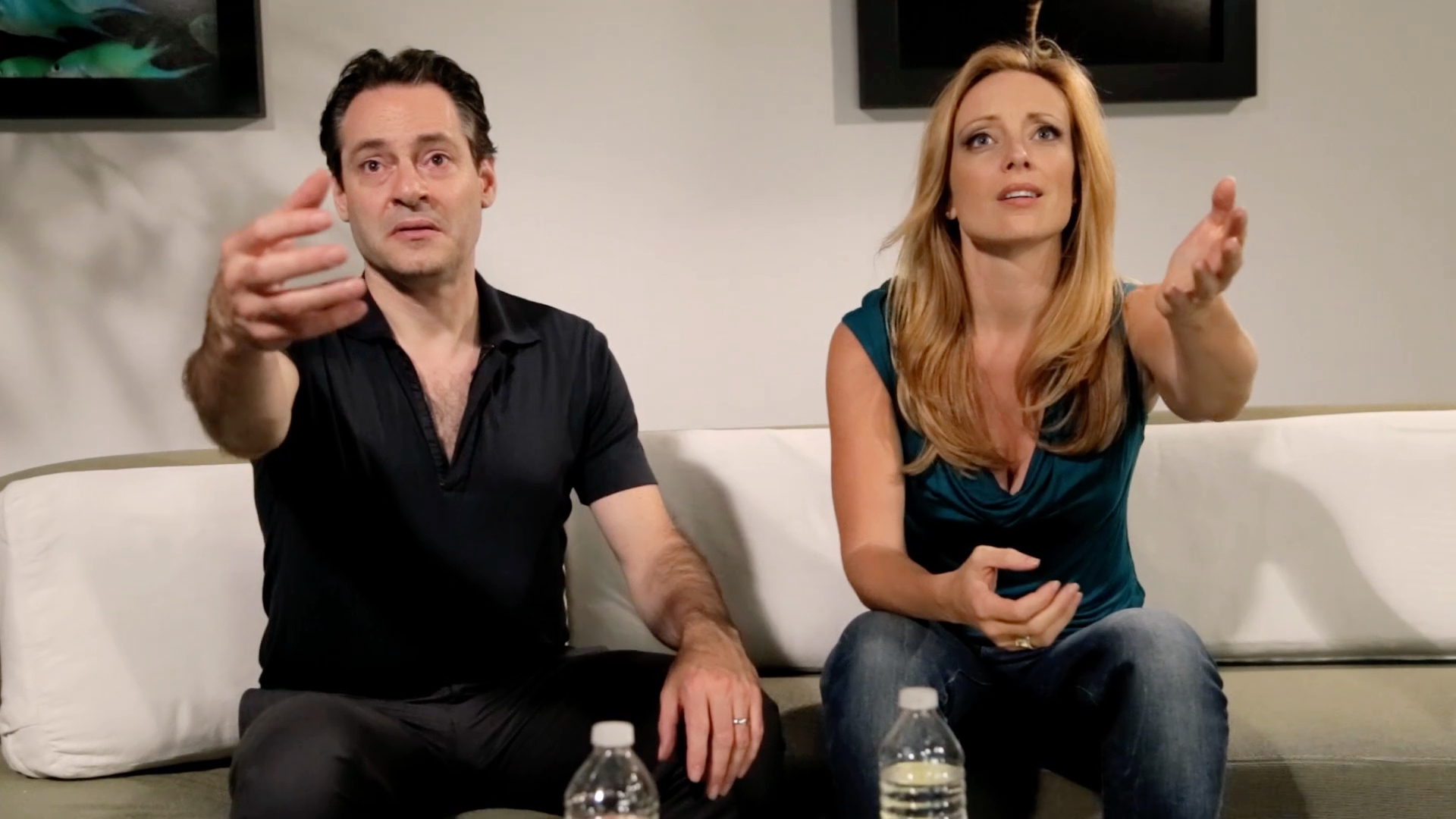 "Selling Religion" Short Film
We are thrilled to be screening 'Selling Religion'by Alison Ball and Renato Biribin prior to 'The Matrix' on Thursday, August 6th.
An unemployed marketing wiz and her equally desperate ad man realize a prophet could equal profit and set about using their skills to build the perfectly marketable religion with themselves at the top of the food chain.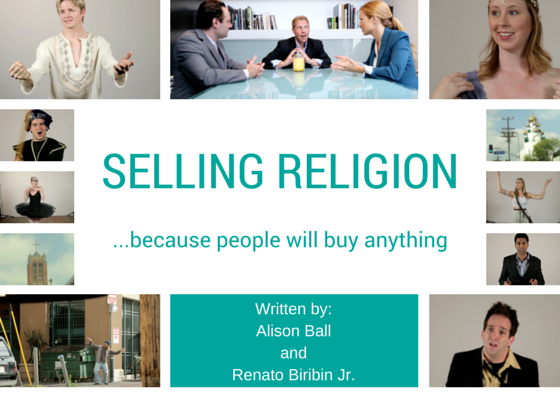 Title: Selling Religion
Runtime: 15 minutes

Estimated Rating:  PG
Selling Religion, a comedy pilot, co-created by Alison Ball and Renato Biribin, Jr. won the pilot competition at iO West's 2015 Los Angeles Scripted Comedy Festival. It recently screened at The Hoboken International Film Festival and the Women's Independent Film Festival winning awards for best screenplay, best directing and best acting for Alison Ball.
Ms. Ball, in addition to acting in commercials as moms, wives, pirates and so on for GMC, Mars Chocolate and the like, has produced a number of commercials and short films that have won awards and/or premiered at respected film festivals nationwide. Her short Exit Interview premiered at Sundance in Canon's Story Beyond the Still competition. She is proud to be serving as an executive producer for soon to released web series, Valley Drive, a comedy about the ride share phenomenon. Additional acting credits include Bullet starring Danny Trejo, Ride the Lightning: Vengeance with Courtney Gains and the short film Don't Be Leary as part of this season's Project Greenlight.
Mr. Biribin was producer and co-writer on the soon to be released feature film Criticsized starring Callum Blue, Kerr Smith and James Kyson. Renato has also produced the multi-award winning short film Moustache by Christina Harding, No Extras by Andrew Pilmer, and Another Round by Scott A. Hislop since used in anti-bullying campaigns. Renato also penned and starred in the play Bail Me Out that received critical and creative notoriety and was a hit with audiences in Los Angeles. Mr. Biribin received praise as both a writer and actor in Bail Me Out with the Huffington Post noting, "The story blends, the story flows. But what gives it resonance is the character of Joe, magnificently portrayed by (Renato) Biribin."