'Motorcycle Diaries' is generously presented by Unite Here Local 11 labor union, which represents more than 20,000 workers employed in hotels, restaurants, airports, sports arenas, and convention centers throughout Southern California. The Silver Lake Picture Show is immensely grateful and excited to have Local 11 involved in our event; their support of the arts in the communities of their members is demonstrative of their dedication to positive change.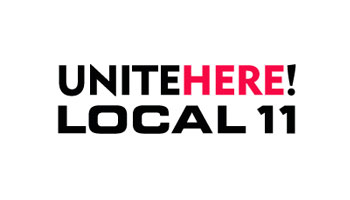 Join The Silver Lake Picture Show and Unite Here Local 11 on August 20th for live music, a short film, and 'Motorcycle Diares." We can't wait!
'Motorcycle Diaries'
On a break before his last semester of medical school, Ernesto "Che" Guevara (Gael García Bernal) travels with his friend Alberto Granado (Rodrigo de la Serna) from Brazil to Peru by motorcycle. The two men soon witness the great disparities in South America, encountering poor peasants and observing the exploitation of labor by wealthy industrialists. When they reach a leper colony in Peru, Ernesto's values have changed so much that he sides with the sufferers, forgetting his own comfort.