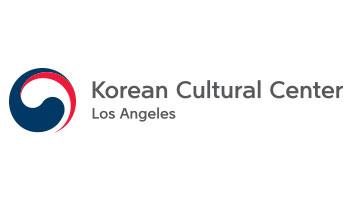 The Silver Lake Picture Show is teaming up with the Korean Cultural Center in Los Angeles to bring you a special Picture Show…
'SNOWPIERCER' | AUGUST 11th
Presented by the Korean Cultural Center in Los Angeles
Here's our SCHEDULE for the evening:
You arrive! (You're Awesome!): 6:30pm or earlier for
best seats.
Live Music | Love X Stereo: 7:25pm- 7:55pm

Sunset: 7:45pm
Short Film | Robo Saints: 8:00pm – 8:15 pm
Snowpiercer: 8:20pm- 10:25pm
And remember, the Picture Show is FREE TO ATTEND (no reservations or tickets necessary) and is located at Sunset Triangle Plaza – 1523 Griffith Park Blvd, Los Angeles, 90026.
_______________________________________________
Snowpiercer
A post-apocalyptic ice age forces humanity's last survivors aboard a globe-spanning supertrain. One man (Chris Evans) will risk everything to lead a revolt for control of the engine and the future of the world.
Director: Bong Joon-ho
Rated: R
Run Time: 2h 6m
_______________________________________________
Short Film: "Robo Saints"
Peter Wonsuk Jin is a writer/director who received his MFA from USC's School of Cinematic Arts. He is a 2015 Film Independent Project Involve directing fellow, and his short film Portrait of Leonore screened at numerous festivals across the US. Peter also works as a translator and has translated screenplays for many Korean film professionals including Park Chan Wook (Old Boy, Stoker), Lee Byung Hun (I Saw the Devil, GI Joe: Retaliation), and Bong Joon Ho (Snowpiercer, The Host). He worked as an on-set translator for Bong's films Snowpiercer & Okja.
_______________________________________________
BAND: Love X Stereo
Launched in 2011 by former skate punk rocker Toby Hwang and fugitive astrophysicist Annie Ko, Love X Stereo is a dazzling Seoul electro rock duo whose dreamy kaleidoscope of stellar synthpop anthems have enraptured music festival audiences across Asia and North America. Selected by Sonicbids/Blurt Magazine as one of 2013's New Best Kept Secrets and voted by US music critics as one of the top 3 international acts at the 2014 Culture Collide Music Festival, Love X Stereo is set to take off in 2016 with the epic release of their double EP series, 'We Love We Leave' and via their headlining stint at SXSW's perennially packed 'K-Pop Night Out' showcase.
_______________________________________________
Korean Cultural Center in Los Angeles
For more than three decades, the Korean Cultural Center in Los Angeles has flourished through the many artists, film makers, novelists, fashion designers, master chefs and scholars from Korea and serves as a bridge to promote the rich traditions of Korean culture to American society. KCCLA strives to offer the creative public a place of encounter, experience and knowledge in the world's heart of media, entertainment and culture – Los Angeles, California.
https://www.kccla.org/
https://www.facebook.com/KCCLA/
_______________________________________________
Every other Thursday evening at sundown we screen a feature film and introduce it with a short from a local filmmaker. We will also host a local, live musical act each evening.
Communities are introduced to the filmmakers who live next door. Filmmakers are given opportunities to share their work with a large audience on the big screen. And then everybody gets to watch a great movie!
So grab a picnic and a blanket, get some buddies and we'll see you at the Picture Show!