Free Outdoor Movies
Free Outdoor Movies, Every Other Friday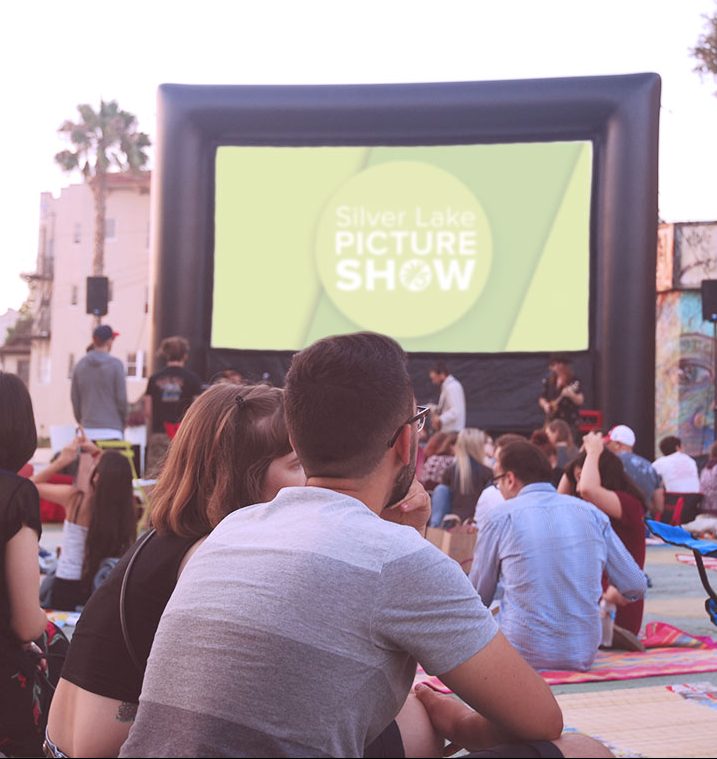 The Silver Lake Picture Show has been showing free outdoor movies in Silver Lake's Sunset Triangle Plaza since 2012, and has grown to be one of Los Angeles' biggest free outdoor movie theaters. We're proud to be a completely free community event that brings together people from our diverse and creative community.
The Silver Lake Picture Show aims to provide a platform for local artists and a communal ground for the neighborhood to gather and enjoy an entertaining (and free!) evening.
With over 600 attendees per show and over 20,000 attendees in our six seasons, the Picture Show transforms Friday nights at the Sunset Triangle Plaza in Silver Lake, Los Angeles into a bustling community center. Film lovers of all generations gather to socialize and enjoy an eclectic DJ set, catch a showcase of fresh independent short films created by local artists, and enjoy a favorite feature film. Attendees show up early to grab their favorite picnic grub from local eateries, and after the lm, they keep the night going by hanging around to patronize the neighborhood's local bars.
Friday nights in the plaza with The Silver Lake Picture Show are where friends and family from Silver Lake, Los Feliz, Echo Park and beyond come together to eat, drink, and be entertained.
What's the origin story?
Started in 2012 by a pair of Silver Lake filmmakers eager to provide an audience for creative peers, The Silver Lake Picture Show has grown into something much larger – a community hub where people from the nearby neighborhoods can meet, share, reflect, and laugh together.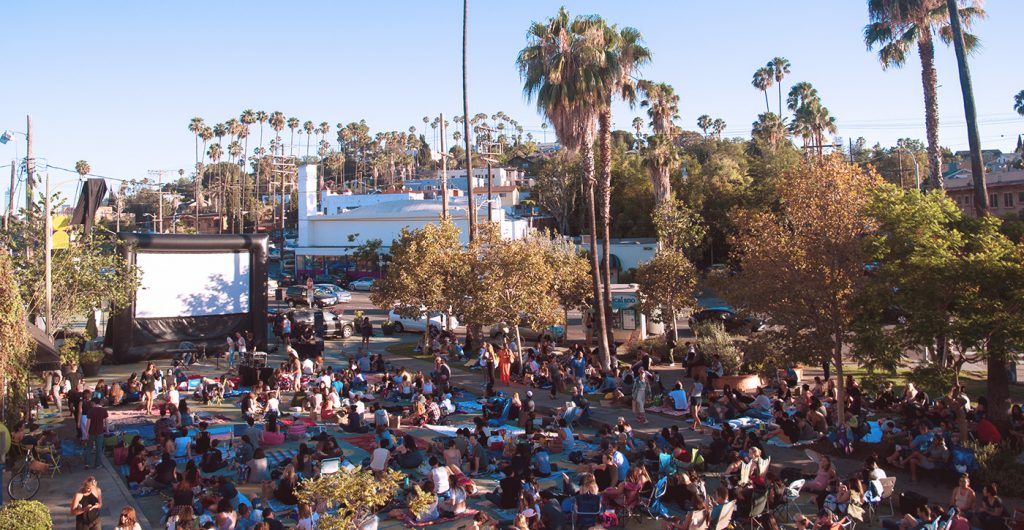 Seven years ago, the city of Los Angeles embarked on a novel urban planning endeavor: what had formerly been a city street was blocked o to vehicle traffic and converted into a community park and pedestrian plaza in Los Angeles' first ever "street-to-plaza" conversion. TheSilver Lake Picture Show was the first event at the new Sunset Triangle Plaza. Seven years later, the Picture Show is the largest cultural event in Silver Lake.
What's the goal?
The Silver Lake Picture Show aims to provide a common space where artists can connect with their community, be a vehicle to help non-profit organizations spread the word about their efforts and engagement in the city, and to foster community relationships with local and corporate businesses by providing opportunities for brands to connect with their consumers through a variety of on-site and online engagement opportunities.