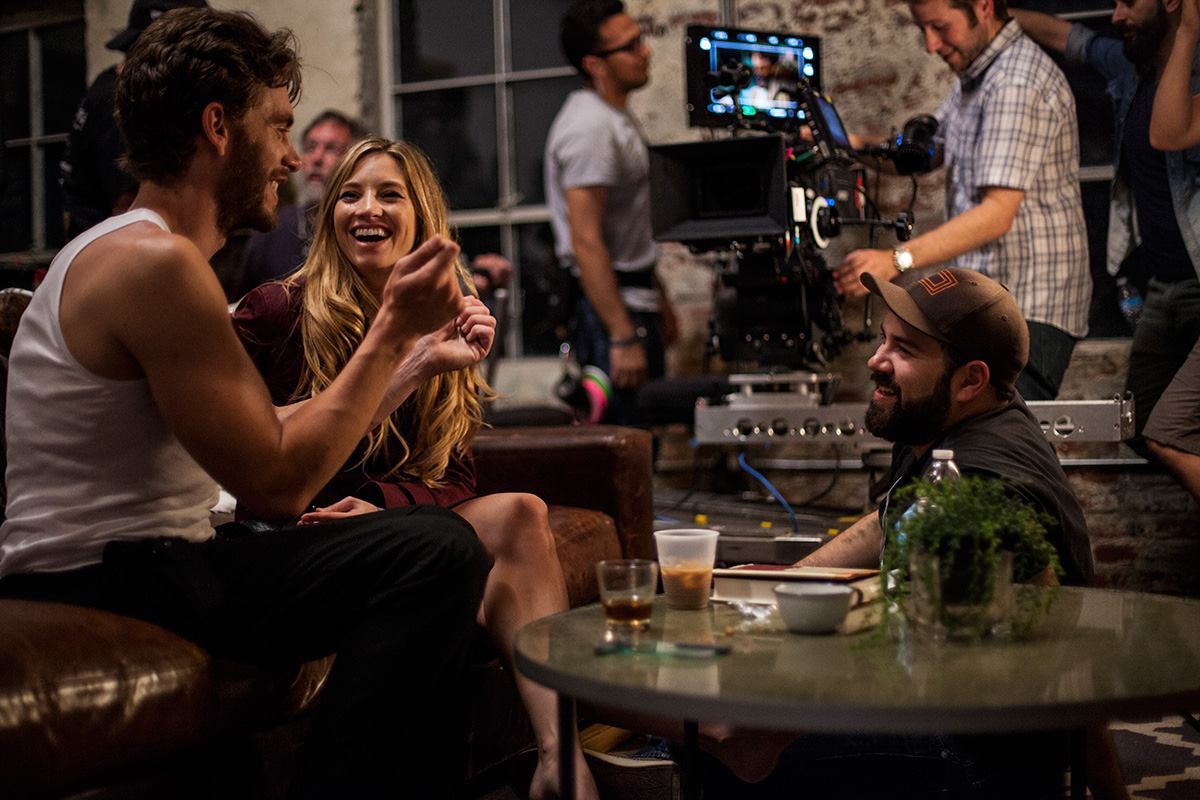 Filmmaker Q&A: Mike Manning
At the Picture Show don't just show free outdoor movies — we always highlight local filmmakers with a screening of a short film prior to our feature film. We screened "Nano" by Mike Manning before "District 9" on August 3rd to a packed plaza. Mike was kind enough to share a few reflections on his career as a filmmaker.
Tell us a little bit about yourself as a filmmaker (and a person).
Originally, animation was my thing. My mom used to collect animation cells from old school Disney films—she'd scour local garage sales and pick them up for less than a dollar each. Then she'd take me to gallery appearances by Disney's "Nine Old Men" (look them up!) and I'd get to meet them and have them autograph the cells. As I got older, animation turned into an interest in computer animation. Though, I learned pretty quickly that I didn't have the patience for the render times. What I did enjoy was the ability to manipulate virtual cameras and lighting setups and, once I got my hands on a digital video camera, I locked in.
It was right around that time that my high school opened up a film academy and I spent most of my junior and senior here locked in that building. I still keep in touch with the teachers there—they even came to the premiere of Nano! I got my BA in film production at CSUN, which is where I met my friends who would later become my business partners in BME Films. Since then we've been developing a number of features and shows that we hope to produce under that banner.
Where did this idea come from? How did the film come together?
Nano was something I started kicking around in 2014 with my writing partner, Tom Anderson. We wanted to develop it as a feature (and potential franchise), but, the more we got into it, the more it started to lend itself to long format. Once we had the world of Nano fleshed out, I wanted to get a proof of concept short made to help sell it as a series. With the help of some generous friends and family, a bank loan and a maxed out credit card, my producer Wesley Barker and I were able to raise the funds to shoot the film in late 2015. 162 visual effect shots later, we premiered the final piece on io9.com this past June. Next step is to get it in front of Netflix!
What is it about LA that made it an integral part of this film?
Though it isn't explicitly mentioned in the short, Nano is set in a not-to-distant-future Los Angeles. I would like to keep that setting in the series as well. But more integral than LA as a setting is LA as the production location. All my partners in BME Films are LA natives and each of us have day jobs in different aspects of film/tv production. This not only helps us hone our individual crafts, but it affords us a large network of experienced crew—the best of which you can ONLY find in Los Angeles.
What are you up to now?
Besides hustling a sale of Nano, BME has a number of different properties in various stages of development. Currently, I'm focusing my writing efforts on a SciFi/Horror feature set in the slot canyons of Utah. 
How can we keep up with your projects?
Nano: http://www.nanothefilm.com/
Twitter: @bme_films
Instagram: @bme_films
Facebook: @beginningmiddleendfilms
Join us on August 31st for another free outdoor movie in the heart of Los Angeles: "10 Things I Hate About you". Silver Lake Picture Show is located at Sunset Triangle Plaza in Silver Lake. Every other Thursday at sundown, all summer long.