Free Outdoor Movies in Los Angeles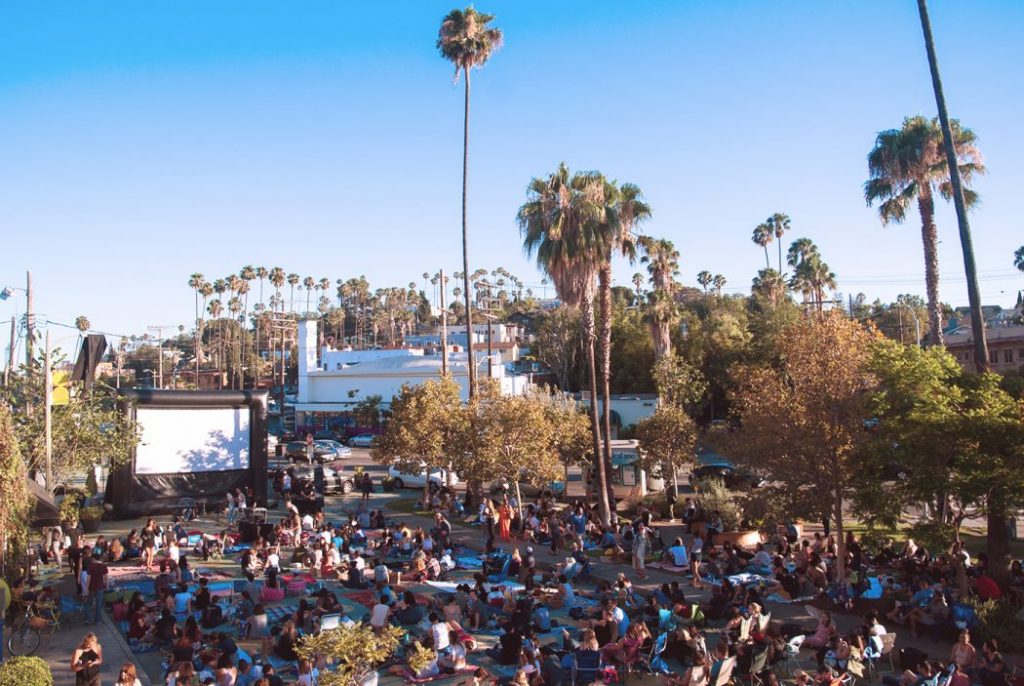 Free outdoor movies in Los Angeles are about as good as it gets. LA's outdoor cinema scene is perhaps the best in the world, but what's better than getting to enjoy it for the price of, oh, on the house? Putting on a big event like this for free is not easy, and we wouldn't be able to do it without our sponsors (shout out)! But the Silver Lake Picture Show started out as free, and it's been the one fundamental, unchanged principle of our event and our organization. We want everybody, regardless of socio-economic standing, to feel welcome at the Picture Show. The Picture Show is a place where people can come together as a community and enjoy art, music, and cinema without having to spend a dime.
Thanks for continuing to support our project by showing up!
To check out our lineup for 2018, head over to our Shows Page!
Some of our other favorite outdoor movies in Los Angeles are Cinespia, Street Food Cinema, Eat See Hear, and Rooftop Cinema, but most of them are not free. For some other Outdoor movies in Los Angeles, check out these resourceful lists which will indicate which of them are free:
From Curbed LA: 21 Places to Watch Outdoor Movies in LA This Summer
From Thrillist: EVERY OUTDOOR MOVIE SCREENING IN LA FOR 2017