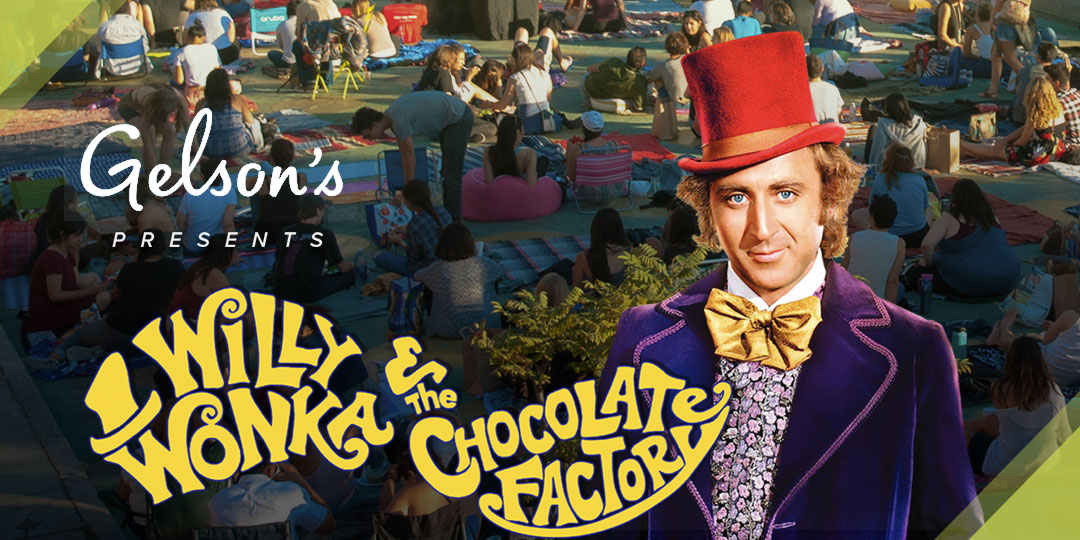 Gelson's Presents 'Willy Wonka' | August 4th
Over the last five summers we've shown dozens of free outdoor movies to the community. While we lovingly hand select each film, there are always a few that stick out; some movies bring together families and friends in a really special way. This season, we knew that 'Willy Wonka' was going to be a special moment for the Picture Show.
We're so happy and grateful that our local Gelson's Supermarket shared that twinkle in our eyes. The folks at Gelson's have been so helpful and enthusiastic in helping to bring this classic film to Sunset Triangle Plaza. We've worked with many businesses in our local community over the past several years, and we're grateful to all of those who have supported us, but rarely do we find such an easy and fun partnership.
At the Picture Show we have a strong sense of and belief in 'community.' That's why we do what we do. We really subscribe to the idea that families, friends, organizations, events and businesses are all neighbors, within our thriving diverse community.
In short: Thank you Gelson's! And we can't wait to watch 'Willy Wonka' with all of our friends and neighbors this Thursday!