Most Unique Outdoor Movies in Los Angeles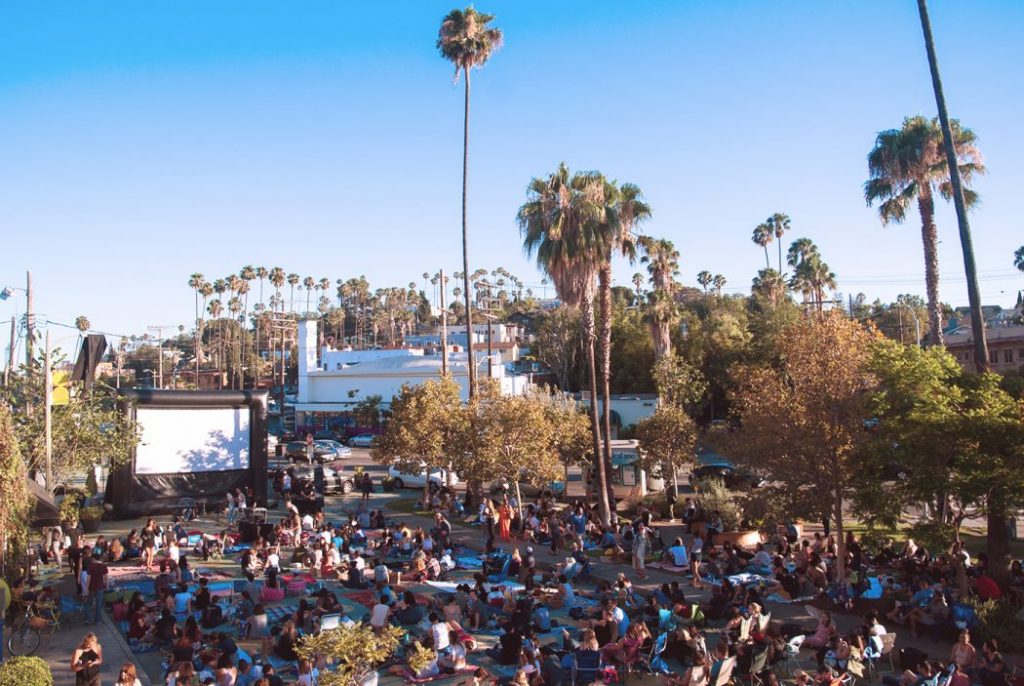 There is nothing original about outdoor movies in LA. The craze started with drive-in movies under the summer night sky, but as drive-ins began to fade in popularity, pop-up outdoor movie screenings began popping up all over town. But are they all the same?
The Silver Lake Picture Show sure isn't! What makes the Picture Show so unique is its emphasis on providing a platform for local artists. The formula is simple – find short films of talented LA filmmakers, promote a popular and favorite flick, and let the crowds roll in. What better way to share your creative work than under the Los Angeles night sky with your friends and family.
Another thing that makes the Picture Show so special is… IT'S FREE! How many other free outdoor movie theaters are there in LA? Please tell me, I'd love to go to them. Until then, I'll see you at the Picture Show.