Pet-Friendly Outdoor Movies in Los Angeles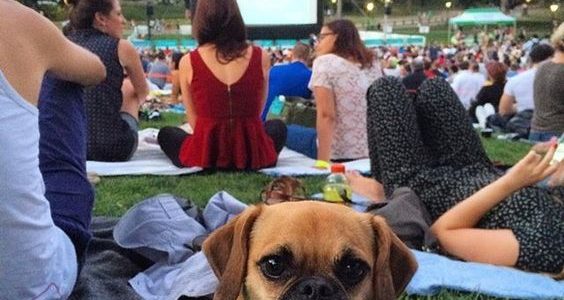 Pet-friendly Outdoor movies in Los Angeles are the best; who wouldn't want to watch a classic movie under the stars with your best friends! Unfortunately, not all outdoor movie in Los Angeles are pet-friendly. But that's no biggie because Silver Lake Picture Show is pet-friendly as heck.
Going into our seventh season, the Silver Lake Picture Show has always prided itself on being inclusive and friendly. Of course, that applies to all walks of human life, but we also extend it to our four-legged friends, as long as they are fun and friendly to hang out with.
To check out our lineup for 2018, head over to our Shows Page!
Here are some other dog-friendly hangouts, brought to you by LA Weekly: 10 Dog-Friendly L.A. Hangouts
Also, it looks like our friends Eat See Hear are also dog-friendly: Watch outdoor movies with your pet at Eat See Hear