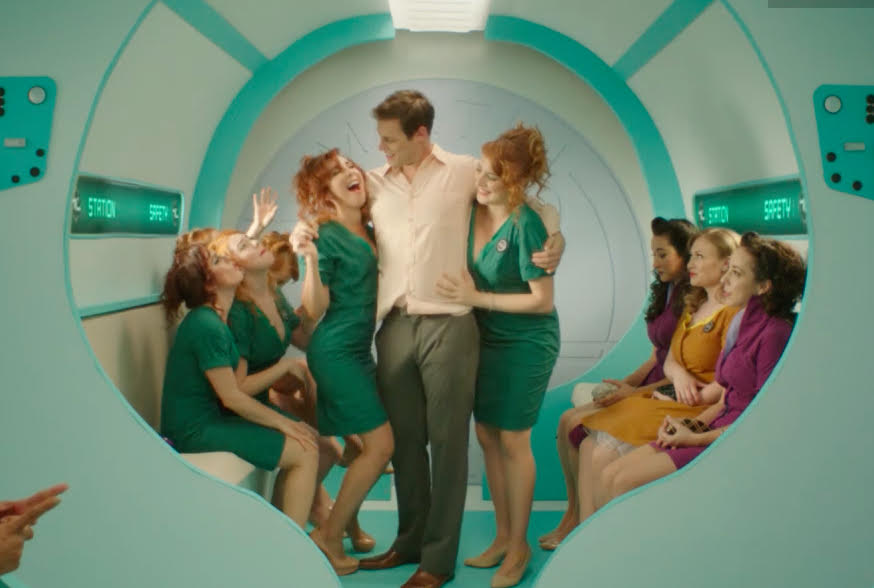 "Susie Sunshine" | A Short Film
"Susie Sunshine" | August 4th at 8PM
Opening for "Willy Wonka"
On August 4th the Silver Lake Picture Show and our local Gelson's Market are proud to present "Susie Sunshine" from local film maker Chelsea O'Connor.
In an alternate world, Martin Energy dominates the energy market by harnessing women's emotional intelligence and strength to generate resources. When one of their "Sunshine Makers" accidentally creates electricity, the balances of this imposed order start to unravel.
Chelsea O'Connor is a writer/ director/ producer and a recipient of the Panavision New Filmmaker Grant.  After studying acting at the University of Michigan, Chelsea spent 4 years in New York performing classical theatre and new plays, both regionally and off-broadway, as well as creating original work with the cutting-edge performance art collective PanoplyLab. But when the feature film "Bilal's Stand" went to Sundance in 2010, showcasing Chelsea's first film role, she was enveloped with a love of cinema and moved to sunny Los Angeles to create her own stories. Chelsea has studied with The Groundlings, produced a monthly short film festival Shorts-N-Stuff, and created over 20 short sketches that can be found on Funny or Die and Youtube. Her short film Susie Sunshine has screened at festivals across the country and won Best Narrative Short Film at the Los Angeles Women's International Film Festival.