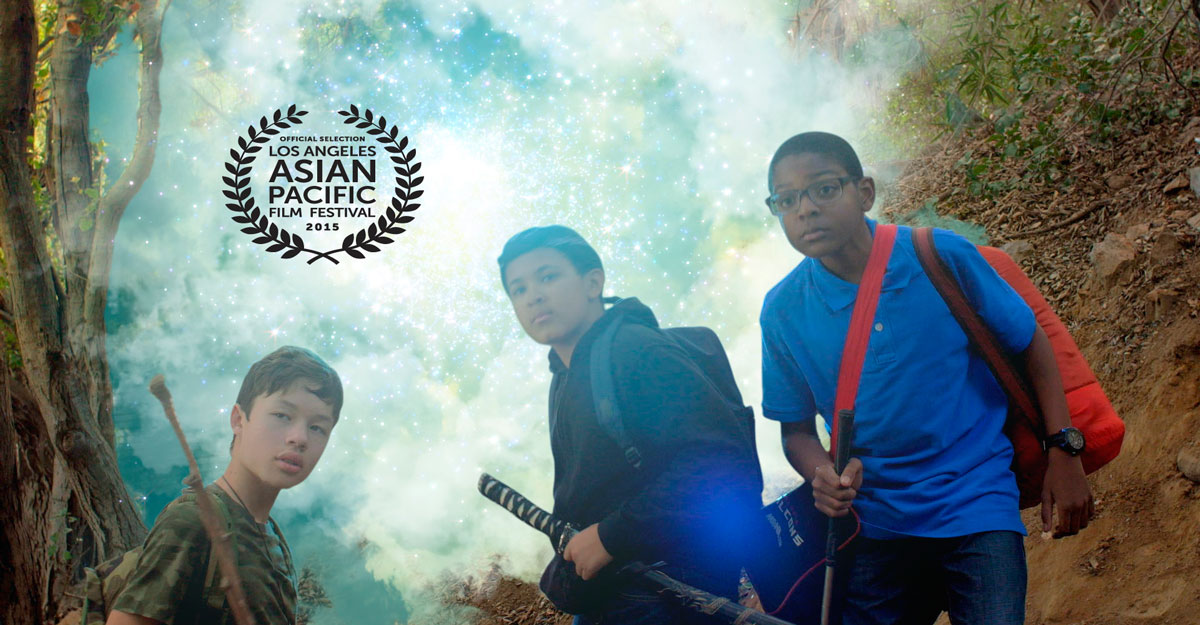 "The Cut Through" | A Short Film
"The Cut Through" | June 23rd at 8PM
Rated PG-13
Opening for "Raiders of the Lost Ark"
On June 23rd the Silver Lake Picture Show opens it's fifth anniversary season with the short film "The Cut Through" from local film makers Weldon Powers.
When a suburban man follows some neighborhood kids cutting through his yard, he finds out that they have discovered a mysterious portal in the woods behind his house.
Weldon Powers is the writer-director of over 50 digital shorts, including work for online networks All Def Digital and RoosterTeeth.com. He was one of the co-founders of the comedy website NorthsideComedy.com,  which focused on showcasing minority comedic talent.  Weldon's first theatrical short film was THE TOKENS (2013), which explored racial identities of minorities in predominantly white social groups. The film premiered at the San Francisco Black Film Festival.  His follow-up short film was THE CUT THROUGH (2015), a sci-fi comedy that was produced as part of the AWC Fellowship for Asian-American filmmakers. The short has played at many film festivals including the Woodstock Film Festival and the Rome International Film Festival.  Weldon has a B.A. in Screenwriting from the City University of New York.